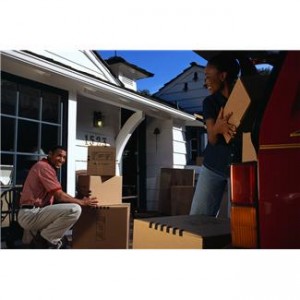 You may have already heard of the 100 Thing Challenge. It is the idea that people do not need more than 100 things in their homes and life. The belief is that by cutting down on the amount of things you own, you will bring more joy and simplicity to your life. You may not be ready, willing or able to make this kind of drastic commitment, but you may still be able to have some of this same joy by simplifying to some degree and organizing the rest.
If you feel your home or office conditions are causing you unnecessary stress, it is time to make some changes. If you feel the things you own are beginning to own you, it is time to regain some control. If you feel you have been avoiding going into your garage, attic or offsite storage unit because you can't bear to see all that stuff, you owe it to yourself to at least consider simplifying and organizing the rest.
How to Simplify
The most basic rule of simplifying is taking the time to sort through and evaluate what you have. Separate items into piles such as "Keep," "Sell" and "Donate." It isn't about going off the deep end and getting rid of everything including things you will later come to need. In fact, when in doubt, always keep something if you are hesitant. The next time you go through and do a spring cleaning, you may know for sure if a particular item really can go or if you are glad you kept it.
Once you have narrowed down your personal "inventory", you can decide what you will keep out, what gets stored in the home, office, basement, or rented storage unit if there is even still a need for one. Ask other family members to get involved. Each person can take care of their own belongings and help decide on the items that are shared by the entire family.
Then decide how you will go about selling the items to be sold, and where to drop off the items to be donated. Then make plans to do it instead of putting it off until another time.
How to Organize
For items that you decide to keep, your best bet is to use Paper Tiger Filing System software. Getting organized means not having to fight clutter, wonder where something is or search for an item or paper file again. You can use Paper Tiger's indexing system to keep track of anything that can be numbered. This could be paper files in your filing cabinet, your craft supplies, your Xbox game collection or your book collection, whether the items are in your home, office or require storage in an off-site location.
Type into Paper Tiger's indexing system whatever is going into each file or bin and use as many possible keywords you can think of for the items. This will help at a later time when you need to conduct a search and can't recall what you may have called the item or if someone else needs to do a search and isn't sure what you may have called the item in the system. That's all there is to it really. Your bins or files can be numbered and put away until you need them again without worry that you'll be able to find them when you need them. Do a regular spring cleaning and be sure to update your indexing system database to reflect the addition, move, or removal of any items.
After all, getting organized is half the battle — being able to easily and quickly retrieve those items and knowing where they should be returned to is the other half of the battle to stay organized.
Previous articles you might find helpful to get organized:
---
Tags: get organized, Organize, Paper Filing, Paper Tiger "finding" filing system
Leave a Reply