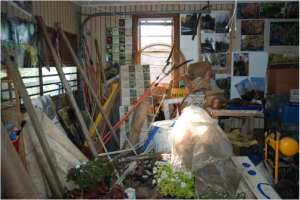 Your garage may not look like the picture above, but remember the time when you were able to park at least one car in your two car garage? Or maybe your garage has been in a state of disarray for as long as you have owned your home. Many homeowners are guilty of the same mistake. You move into your new dream home and throw all the boxes of things you intend to sort through later in the garage. Of course, time never allows for you to do any of that sorting, and before you know it, the garage is one big project that keeps getting pushed back on the to-do list.
What you really need to get your garage organized is the one thing that can help make the entire task as simple as could be. Make it your goal to implement a plan of action and Paper Tiger Filing System Software to get your garage organized so you can find everything later, not just cleared for the sake of clearing, you can get this task completed. If you are ready to de-clutter and finally check your garage organization off of your to-do list, let this be your guide for getting started.
Be Realistic for an Organized Garage
The best way to get started is to realize it is necessary to be realistic and honest, and begin to tackle the garage by dividing up the clutter contained inside into different categories. When you choose what goes into the "keep" pile and what goes into the "get rid of" or "give-away" pile. The more belongings you can cut down on and reduce the amount of clutter, the easier maintaining an organized garage will be. The items you can part with can be sold at a garage sale or on eBay, or you may choose to donate these items.
You can sort the items you are keeping and keep them organized by using an indexing system. By doing this you can pack all your items away, but still be able to easily find things at a later date. An indexing system is a way for you to catalog all the items you put into a bin or box by adding all relating keywords for each item into the database, and then when you need to find an item later, conduct a keyword search and you'll know where that item is located quickly and easily. So if you number your storage containers and enter the content information into your filing system, later you can search for "Phillip's Head Screwdriver" the same way you type keywords to search for intangible items on Google. Your indexing system will bring back search results that tell you what bin number the item is and even where the bin is, based on the information you've input previously.
Then Maintain Your Organized Garage
Once you have your garage on the path of de-clutter, your indexing system should be set up to keep it this way. Implementing Paper Tiger Filing System Software will make it easier to maintain your organized garage. Make sure you and anyone who uses the filing system to find and retrieve an item, return the item to where it belongs to maintain the system and prevent confusion later. If you add or remove an item, keep your indexing system updated. Once you have things in order you may even be able to get back to parking at least one car in your garage, or convert it into a rec room the entire family can enjoy.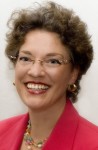 Meggin McIntosh, "The Ph.D. of Productivity"™ and a Paper Tiger Expert, demonstrated a great example of an organized storage area in her webinar at Paper Tiger Webinar hosted by Meggin McIntosh. Please view the entire webinar as Meggin demonstrates how she uses Paper Tiger to keep her office and training items organized; and using Paper Tiger is one of the reasons she is so productive simply because she can find what she needs, when she needs it. The section of the webinar that she shows her storage unit is not her garage, but the same concept would be used in any storage area. If you want to view the storage area only, then allow the webinar to load, then click in the webinar duration bar and move the timeline button to about 47 minutes into the webinar.
---
Tags: Declutter, get organized, Organized, paper filing systems, Productivity
Leave a Reply