This article by Sherry Borsheim, a Paper Tiger Expert of International Association of Business Organizing (IABO), provides a list of things to look for in file cabinets and tips to setting up your filing system to get organized, stay organized and be more productive!
Also check out Sherry's Organizing Bootcamps which will give you a JUMP-START on ORGANIZING your office, home and life. She will give you her trade secrets and steps to setting up your organizing systems, including recommending Paper Tiger filing system software for document management, to be organized and manage the information and stuff in your life.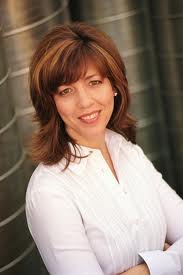 Most offices and homes still have a lot of paper. Going completely paperless is not for everyone, and there are some papers you must keep in original format.  Papers can often pile up because your filing cabinet or file system doesn't function properly.  Poorly functional, inexpensive file cabinets can cause more frustration and stress, and stop you from filing altogether.
Before you buy, build or set up a new filing system or file drawers, assess your current filing cabinet requirements. Including how easy it is to retrieve and file away your papers.  Review my top tips that you must know before you buy your next filing cabinet or build  filing drawers in your kitchen or home office.
Poorly designed file drawers:
Sag or drop when you open

file drawers

Don't have enough clearance on the top and file tabs, file folders or papers get jammed and damaged on the top edge
When you open the file drawer it doesn't slide easily
You can't see the files in the back of the file drawer
The files drop down too far inside the file drawer
It's not easy to pull out a file folder or hanging file because the drawer doesn't extend  out far enough
Hanging file frame falls apart easily or moves around too much and are not secure
Hanging file bars inside the file drawer keep coming off, or the clips don't hold the rails properly
There is no bottom surface to the file drawer
Hanging files don't slide easily on the file frame, rails, or hanging file bars
When your file drawers and filing cabinets are not functioning properly, you are less likely to use them, and papers will pile up.
The next time you are looking at a file cabinet, designing a file drawer, or buying a container to store your filing system in, ensure it is easy to use and retrieve papers from, well made, highly functional and fit in with the design of your office or home.
Highly function file drawers must have these key features:
Easy to pull open and close a file drawer
Drawer slide rails are of good quality and can handle the appropriate weight for the drawer size
You can easily read the file labels
Enough clearance inside the drawer so papers, file folders and hanging file tabs don't rub on the top and get damaged (10.5″ is the height of a hanging file with a clear file tab).
When you pull a file drawer open, it needs to extend out far enough so you can easily retrieve the files in the back of the drawer
The files should not drop down too far inside the file drawer.  You want the hanging filing bars to be closer to the top of the file drawer edge, allowing enough clearance for hanging file tabs and file folders
File frames or file bars, must be secure inside the drawer and not move around or fall apart
Look attractive and fit into the design of your office or home
How to make your filing system ergonomic
To reduce back strain and the twisting motion when you are sitting at your desk chair and reach for a file set up your files facing towards you.  Not all file drawers will accommodate this, but you can buy "front to back" file bars for many filing cabinets that allow you to switch your files so they face you when you open a lateral file drawer.
Also, if you have a desk drawer, see if you can turn the files so they face you when you open the drawer while sitting at your chair.  These two ergonomic tips make a huge difference for ease of use and reduce strain on your back and shoulders.
Make Your Filing Cabinets Beautiful So They Fit in With Your Decor
Spruce up your drab file cabinet with wallpaper that inspires you and fits into your décor.  Casey Green at Fossil and Design Sponge shows you step-by-step how simple and fun  Casey's wallpaper do-it-yourself file drawers project is!
If Your File Cabinet Has No Hanging File Frame
You can purchase hanging file frames from Staples that will fit securely inside most file drawers.  You may need to cut the file frame down to fit your drawer.  It's a bit of a workout doing this and requires some muscle.  Personally I use a hack saw with a blade for sawing metal.  Wire cutters are not strong enough.
If the file frame is too large or doesn't fit, then the next option is to buy hanging file containers like the picture here.  You can drop several of these inside the file drawer so you can use hanging files or file folders and they stay in place without flopping around.
Remove Unsightly Stickers from Your File Cabinets
A product like Goo Gone or rubbing alcohol will remove stickers from metal file cabinets and will clean them up so they look attractive again.  Always test the product first in an area that won't show.
~~~~~~~~~~~~~~~~~~~~~~~~~~~~~~~~~~~~~~~
Sherry Borsheim is the president of International Association of Business Organizing and Simply Productive. You can visit Sherry, access her free article archive and grab lots of free stuff at http://www.BizOrganizing.com. Sherry lives in Vancouver, BC Canada with her husband (her high-school sweetheart).
Not getting her newsletter? Sign up by clicking here "Send My Kit" and you'll receive her FREE 7 Ways to Organize Your Workspace kit!
Original article posted at http://www.bizorganizing.com/2012/07/filing-cabinet-must-know-tips-to-stay-organized-productive/?utm_source=dlvr.it&utm_medium=linkedin
~~~~~~~~~~~~~~~~~~~~~~~~~~~~~~~~~~~~~~~

---
Tags: get organized, paper filing systems, Paper Tiger "finding" filing system, paperless, Productivity, professional organizer
Leave a Reply