Do You Want to Organize Digital Files, Paper or Both?
Watch Our Training Videos!
Paper
Indexes Physical Paper Files
Easy to Setup & Learn
There are Only 5 Options with Paper
Filing can be Hard Labor!
Not Just for Filing Paper
Forget About a Good Memory!
A Paper Tiger that is All Muscle!
Search, Share and Organize Online
Security is Our Goal
Experienced & Dependable
Tutorials & Training
Windows Edition Also Available

Both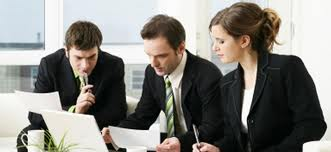 Easily Find Your Digital & Paper Files in One Search
Digital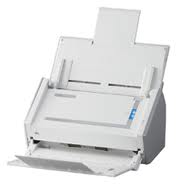 Digital Tiger is FREE With Paid Paper Tiger Online Account (Basic & Pro Only)
Stores Digital Files On Google Docs
Least Expensive Online Storage!
Stable & Safe Company
Supports Many Scanners
Use Google Apps
Share - Collaborate
Scaleable Storage & Everything In One Place
Mobile Devices
Backup Offsite & Local Sync
Plays Nice with Others & The Future

---
Paper Tiger and Digital Tiger - a powerful combination!
Our original product, Paper Tiger Software in the market since 1995, revolutionized how tens of thousands of organizations/individuals manage their filing and paper (hanging file folders). Paper Tiger greatly SIMPLIFIED filing by eliminating the problems found in traditional alphabetic methods and made finding paper files in the office faster and much more reliable.
As the power of computers has increased, the cost of disk space has decreased and the cloud has become secure, reliable and robust, more and more people are looking for a digital solution for at least some of their paper files. This lead us to create Digital Tiger (Currently only available to Basic & Pro Paper Tiger Online plans). Digital Tiger and Paper Tiger work seamlessly together to provide you one place to find BOTH your digital (Word, Excel, PowerPoint, PDFs and almost any other file type) AND your paper files in one search. Using both products, you will be able to "Find Anything in Your Office in 5 Seconds or Less...Guaranteed!"
Digital Tiger is powered by Google Docs. This means that you will be able to scan all of your paper into PDF format and store the PDFs, along with almost any other digital file, into your ultra low cost and amazingly powerful Google Docs account. Other document management systems in the marketplace are too complex and too expensive. Digital Tiger, working seamlessly with Paper Tiger Online, allows you to easily find anything you have filed, digital or paper, very quickly from one interface. And Digital Tiger is FREE with your paid Paper Tiger Online Basic or Pro account. Monticello combines this with great training and support to provide you with a total solution to allow you to easily setup your digital paper management/document management system and make your organization more efficient with minimal effort and cost.
Paper Tiger and Digital Tiger are both designed to be easy to setup and simple to use. Powered by Google Docs, you can be assured that your data will be there when you need it with a 99.9% guaranteed system uptime and a company the size of Google Docs storing your valuable information. In addition, you will be getting great new features automatically as they are introduced.
Digital Tiger is available for FREE for any customer who signs up for Paper Tiger Online (Paper Tiger Online FREE or multi-user accounts are not included). Digital Tiger is not a standalone product and must be used with Paper Tiger Online.
Paper Tiger and Digital Tiger together - a great combination to finally give you a total solution to manage your information!