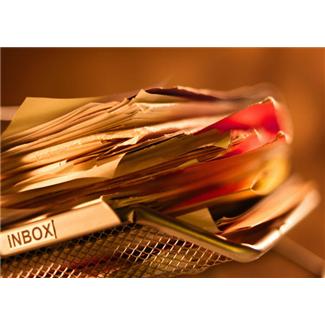 You may be starting your own new business, moving your office into your home or just ready to stop having to look through stacks of papers everywhere to find that one file you need. Whatever the reason, getting a filing system in place is a good idea. It will help you to get and stay organized. Whether you want a document management system for your personal or professional life, getting your papers in order can help you manage your life better and be more productive.
Getting Your Things in Order
More than likely, you want to declutter your home or personal workspace and get all those papers in files to make sense of it all. Most people still prefer the hanging files to use for document management. Depending on how many paper files, records and other types of documents you have will help you determine how many filing cabinets or drawers in your filing cabinets you will need.
Sort through all the papers you have and group them into different categories, to make it easier. While doing this you can also decide if there are any papers or records you can dispose of. When in doubt, it is always a good idea to keep a paper or document if you are not sure. Then, you are ready to file your papers. The best thing you can do is use an indexing system to do so, like Paper Tiger Filing System Software for document management.
What an Indexing Filing System Does
By using an indexing system, you wouldn't even necessarily have to divide your papers into different categories, unless you just wanted to.
You would first set up all hanging file folders in your file cabinets at one time using the numbered tabs that you print out from the software and they never change. You type in information relating to each document in the Paper Tiger's database file location. Paper Tiger assigns the file number to the document or set of relating documents that you want to put in the same hanging file folder. You can give the document any name you want without any worry about finding it later. This is because the system will allow you to tag keywords that describe all documents that you put in your hanging file folders. For documents that you want to add to the same file, simply edit the Item and add additional keywords necessary for the new document(s).
For example, if you run a business, accounting records for a client, could be called "Bob's finances," "Bob Jones accounting records" or "work for client number 1234." By doing this, you make it easier for you or anyone who may access your filing system to find what is you are looking for that much easier. If you forget you called the records "Bob's finances" and are looking under your "J" files for Jones, it just takes longer to find your papers. Or, if someone who works for you is seeking those records, they may not have any idea what you called the records.
Whatever keyword you use to look for it, once you have it located on your computer screen you will know which file number to look in to retrieve it. When you've converted your filing system to Paper Tiger, and you need to find a file later, you simply conduct a Google-like search in the database for whatever keyword you're thinking on that day to find where your file is located. So, instead of searching for hours through the alphabetized files or through stacks on your desk trying to remember where you put something, you look it up on your computer and simply grab that number file.
In addition, because the hanging file folders are already setup and waiting for your information, you eliminate the time-consuming hassle of having to find and create a file folder and tab each time you want to file something. Again, the software will assign an index number to each file you add to be put in the first available empty hanging folder.
The Advantages of Getting Organized
If you are trying to get ready for tax time, you know how frustrating it can be to try to locate each receipt and slip of paper you need for filing. This is especially true if you are filing for both personal taxes and for a small business. Keep your accounting and financial records in order, for either your home or business. Getting a filing system in place and one that includes an indexing system means that employees or family members can also gain access to use the system.
Implementing Paper Tiger Filing System Software for document management will save you and/or your staff time because you eliminate the wasted time looking for information.
---
Tags: Declutter, Document Management, filing system software, get organized, paper filing systems, Paper Tiger "finding" filing system, Productivity
Leave a Reply