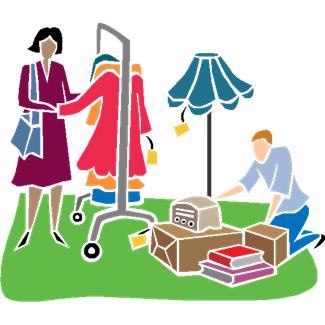 You keep meaning to get your home and office in order so you can enjoy organized living; it just keeps getting put off. The idea of trying to organize everything and de-clutter seems like such a daunting task, even though you know it will make you feel much better and less stressed in the long run.
There are all those paper files, books, training binders, DVDs and video games to straighten up. When you need to find a book, it takes more time than it's worth to find it! There are winter clothes to move to storage and summer clothes to fetch, if you can remember which bin in the basement that you've put them. You also have that collection of NASCAR souvenirs or another treasured collection, some to showcase and some to store for safekeeping.
The good news is that you no longer have to put it off. By implementing Paper Tiger Online filing system software, you can now de-clutter and feel confident to put things in their own place and be able to find them again when you need them. It will be so worth the time invested to get organized, because you won't be wasting time afterward with time-consuming searches for needed items.
"How-to" De-clutter
Paper Tiger can be used for paper files, but also for many other physical items. Anything that you can put a number onto, you can index with your filing system software. This is especially important for items that may be kept in more than one location. So, for example, if you are going to keep some collectible items on display and want to store some in your home and others at a rented storage unit, this helps you recall what ended up where. If you manage any kind of online selling of items too, this software is a must have. All those items you keep in your home because you're afraid that if you put them away, you won't remember where you put them, can now be stored somewhere else. This will free up so much space in your home and you can have your home back!
So, take one room at a time, and find out what needs sorting, organizing and filing. Then, decide what you would like to keep in the home, what you would like to box up and keep either in the basement, a rented storage unit or some other type of storage space. Then type in the information into the filing system database, indexing or cataloging each item with item name and keywords, including where the item will be stored, and get back to having organized living. Any changes or moves you make to your physical items can also be adjusted in your filing system database, and you'll always be able to track your items.
After your home is organized, go through your office. Start with the top of your desk. Find a 'home' for everything – the right place on your desk for each item that will help you work more efficiently. Take one stack of paper files at a time, and then one drawer at a time, and index the items in your hanging file folders into Paper Tiger's database.
Don't feel like you have to 'get organized' all in one day! Make a list of each room in the order in which you want to get organized. Then schedule time on your calendar, allotting the amount of time you want to spend for each room. Some rooms, like the garage, might take more than a couple of hours in one day, so schedule a couple of hours in two different days. It might even be helpful to create a plan of action for an area that is too overwhelming – making a list of what items you want to organize first, then second, etc., in a room so that it won't seem too much at one time.
How many times have you thought, 'I really need to clean out the garage, but it will take so long, and I have to do this and that, before I tackle that huge job', and it just never gets done? If you schedule an hour to sort through and organize the sports equipment on one day, then on another day, take an hour to sort through and organize the tools.
How It All Works for Organized Living

A digital filing system that enables you to index physical items, makes it easy to track things. If you had a folder for your car repairs and needed to refer to it, could you be certain you could find it when you needed it? Would you remember if you titled it car, auto, Honda or repairs? Did you put it in a file or is it in that huge stack 'to be filed'?
By using a digital filing system, you can type in any of those keywords and be able to find it with a quick search in the software database. With the old method, all you had was an alphabetical system, which obviously has worked, as long as you could recall the name you filed it under previously – maybe not as efficient as it could be. Digital filing systems take all the confusion out of the equation, even if more than one person is using the system.
Keeping Up With Paper and Digital Files
Some people are converting their filing systems to a more paperless environment, and Google Docs is great for storing the digital files that are scanned. We recommend using the Digital Tiger function in Paper Tiger Online filing system software to connect to Google Docs for a combined document management software solution. Digital Tiger, powered by Google Docs, is a free add-on with a paid Paper Tiger Online (Basic or Pro plan for now), to connect your Paper Tiger Online account to your Google Docs account. You can still index your paper files that you need to keep in hard copy format and other physical items such as books and manuals into Paper Tiger Online, and use Google Docs through a Google or Gmail account for your digital file storage. Google Docs is the lowest cost digital file storage system available, and is more convenient than storing your digital files on your hard drive (or multiple computers) that would take up valuable memory, or keeping up with CDs or Flash Drives.
Combining Paper Tiger's indexing method, there's a way to organize and index all those items that simply cannot be scanned, i.e., passports, contracts, binders, books, CDs, DVDs, items in safe deposit box, etc. Then by using the Digital Tiger function in Paper Tiger Online, you will be able to search and find both your paper/physical items that you've indexed into Paper Tiger and your digital files that you've uploaded or created into Google Docs format relating to the same keyword search from one software system, Paper Tiger.
If you choose to use the combined digital software solution with Paper Tiger Online and Digital Tiger, powered by Google Docs, you will be setting yourself up for organized living so that you can find anything in five seconds or less!
---
Tags: Declutter, digital filing system, document management software, filing system software, get organized, paper filing systems, Paper Tiger "finding" filing system, paperless
Leave a Reply